Denim Days – The University of Winchester Celebrates Your Denim Stories
By Hannah Welby, Emma Wood & Sarah Green
To celebrate Winchester Fashion Week, Fashion Marketing and Event Management students from the University of Winchester were out in town today chatting to passers-by about their own denim style and hearing some great stories about their denim history – here are a few snaps and notes we enjoyed gathering….
Phoebe (denim dungarees)
She has always worn denim
She has had her dungarees for 5 years and thinks they are so versatile
Loves the pockets on the garment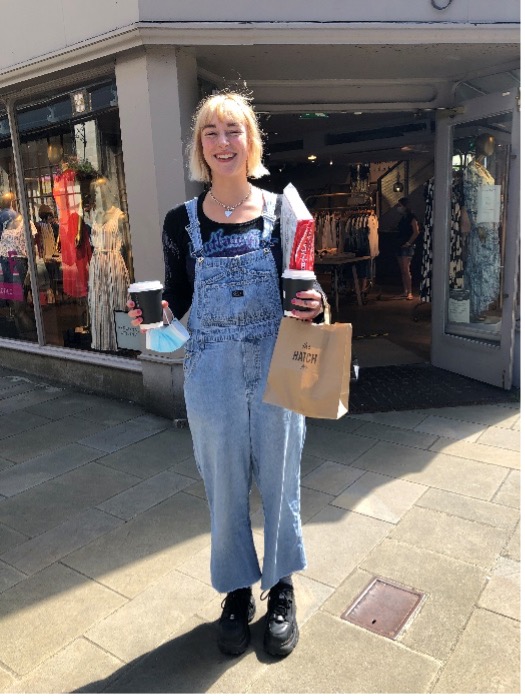 Susie (chambray dress and cherry bag)
Loves the lightweight feeling of chambray
Such an easy garment to wear
Neutral colour and fabric meaning you can put any accessories with it
So easy to dress it up or dress it down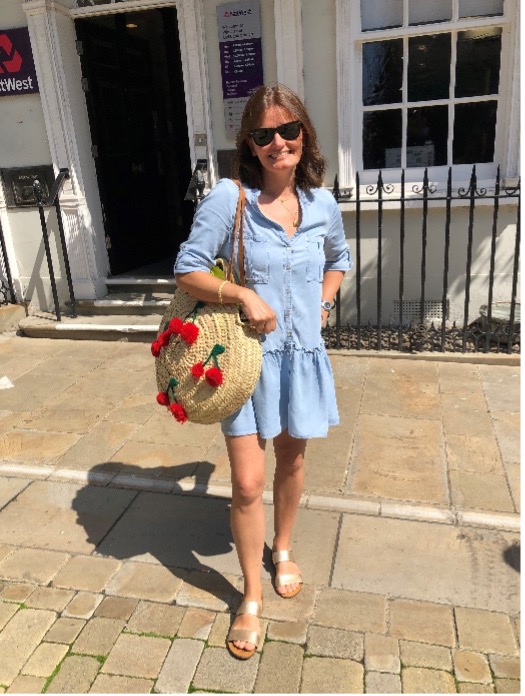 Kelly (indigo ankle grazers)
Lives in denim jeans
They are so easy to wear
Got so many garments in denim (dresses, jackets, jeans, skirts)
She loves denim!
One of her friends has had the same denim jacket since she was a teenager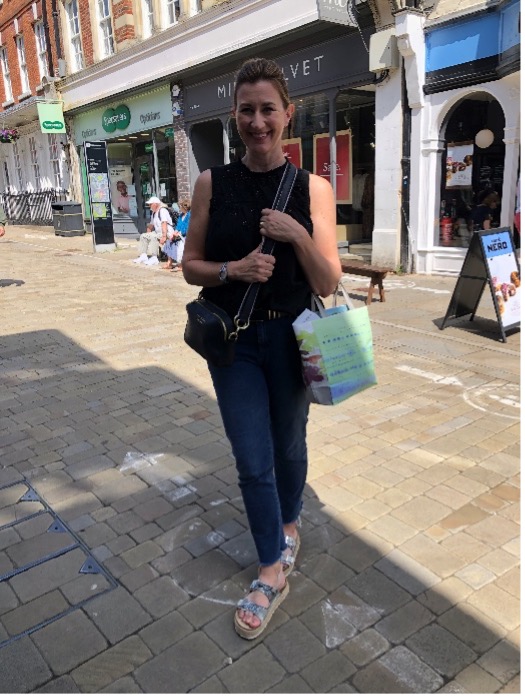 Miranda (mum), Chloe, Sophie and Elodie (daughters) (denim shorts and chambray skirt)
Loves denim, it's a classic
Very easy to wear
Timeless
Can dress them up or dress them down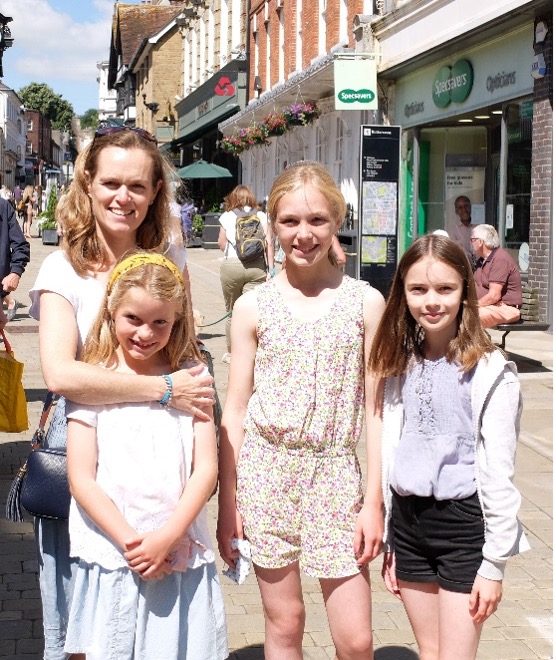 Gil (cropped jeans)
Denim is very comfortable
Really practical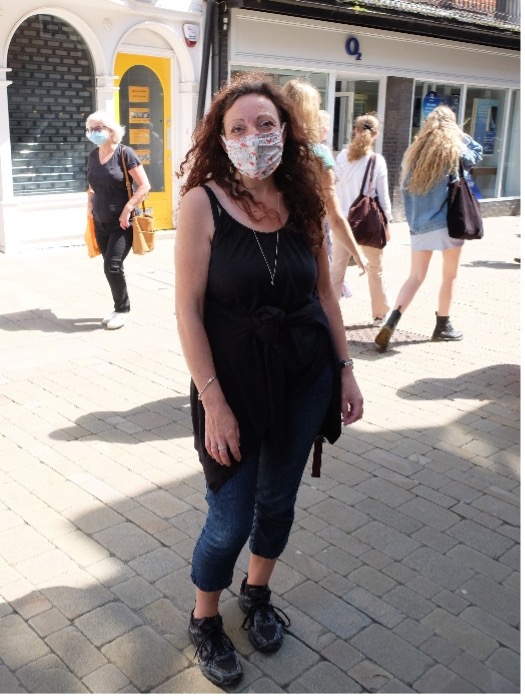 Beatrice (funky denim dress)
Denim is both casual and smart
It is extremely hard wearing
Transitional for all seasons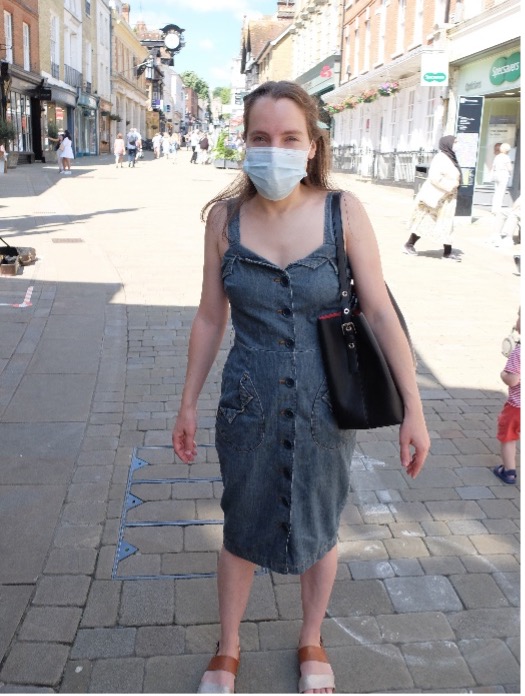 Lynn (denim shorts & bright colours)
Easy to wear
Classic style
Her shorts are old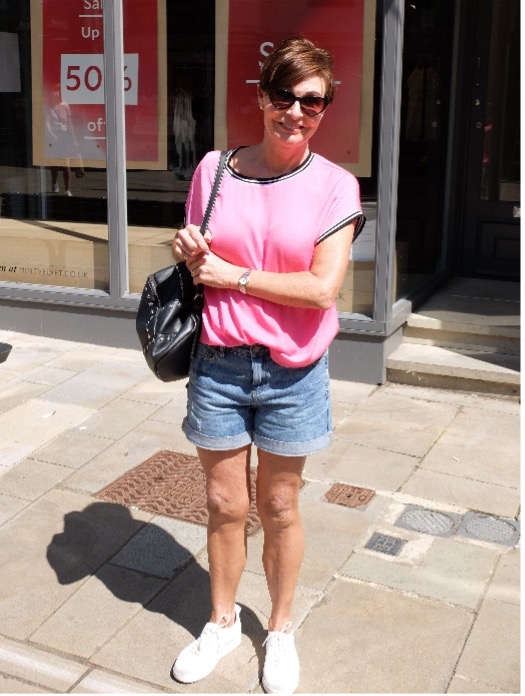 Kate and Phil (Dad's denim jacket & straight jeans)
Love how comfy it is
Goes with a lot
Kate is wearing her dads original trucker style denim jacket from the 1970's which she re-appropriated when she was 15!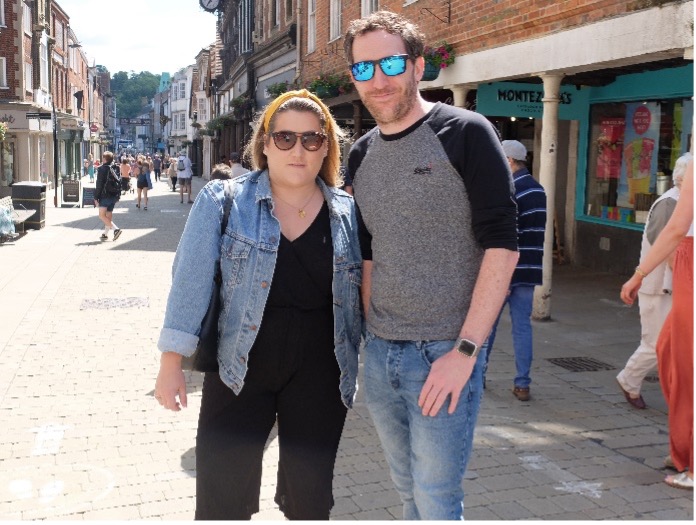 Lorri and Jane (denim jacket and white dress)
Denim makes me feel and look younger
Comfortable, doesn't date
Can mix and pair with anything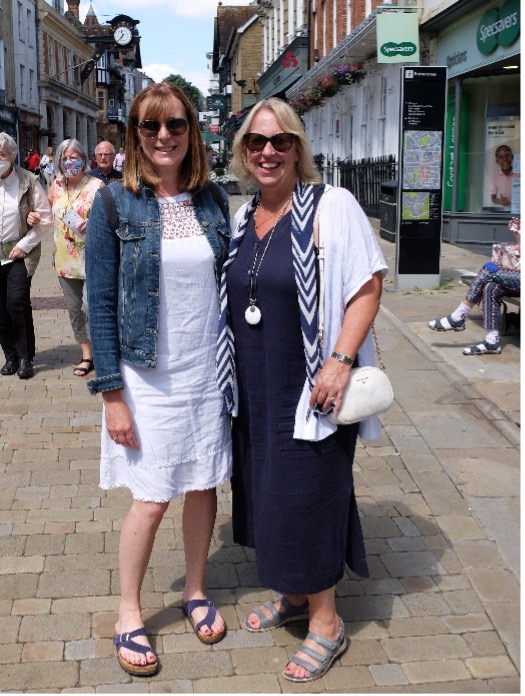 Kate (chambray dress)
I find it really suits me
Goes with everything
Really easy to wear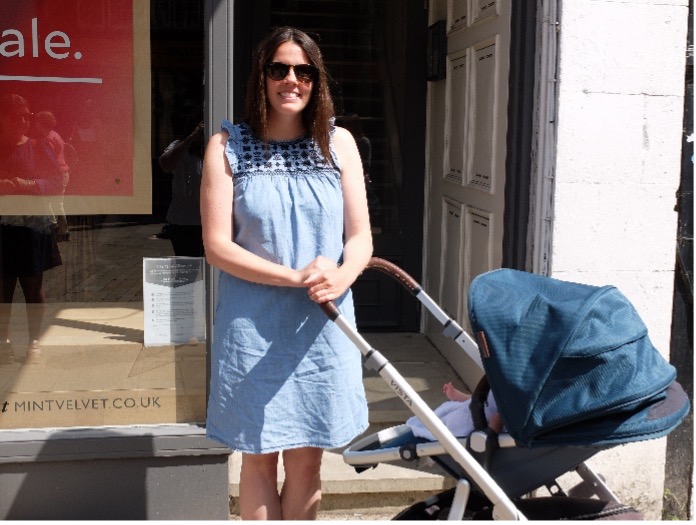 Lottie and Katie (flared jeans and white denim skirt)
Statement piece
Goes with everything
Comes in so many different colours
Really easy to wear across seasons and all year round
Love white denim for the summer
It's amazing that you can find different thicknesses for different seasons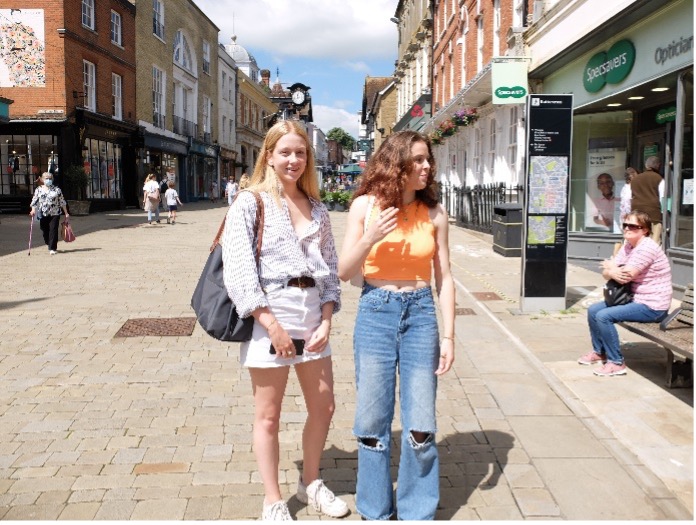 Sarah (denim jacket)
Her husband doesn't ever wear denim, he hates it and his Mum didn't like it either! He did have a pair when he was 16 but they were so rigid he couldn't even walk down the stairs in them, so gave up!
She likes the colour blue and denim as a fabric
She has had her denim jacket for years and it has travelled the world with her, even as far as Australia
Her dad was one of the first people she knew to get jeans in the 1950's. He was in the navy and a colleague's American wife sent him a pair which he wore with a rope belt tied in a reef knot. At first everyone wondered where he got his baggy trousers from but soon after that other people he knew also started to wear them.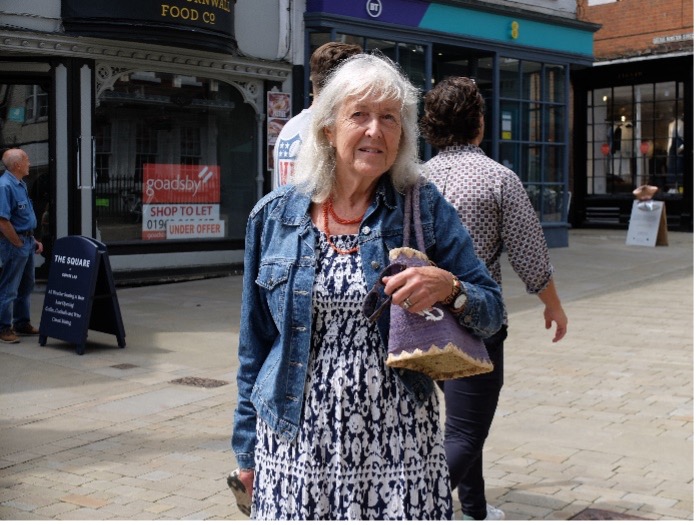 Sophie and Georgia (both in low slung wide leg jeans)
Easy to wear in the summer
Light, comfortable
Goes with everything
A very staple piece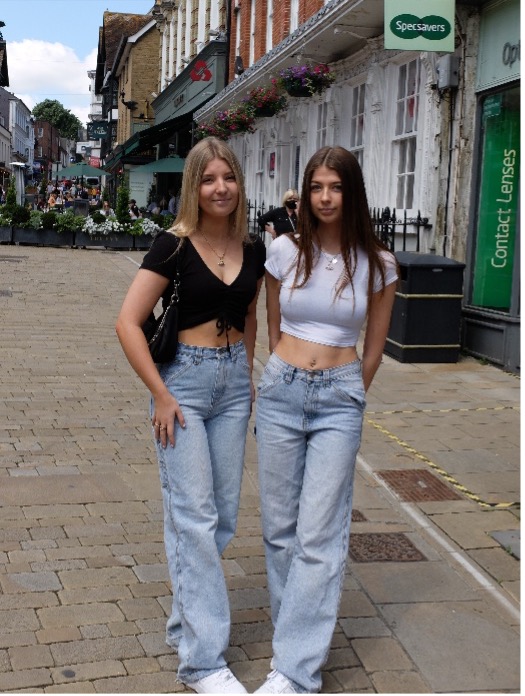 Harry from 99 Vintage (vintage jeans)
Denim has no limits, it's amazing
It's made to last a lifetime, you'll never have to buy new jeans
Very customisable and you can't beat the fit of it
All denim has a story
With vintage denim, all Harry wears, people probably brought them new 30 years ago and have created so many memories in them over the years
When he wears them he feels as though he is doing justice to the previous owners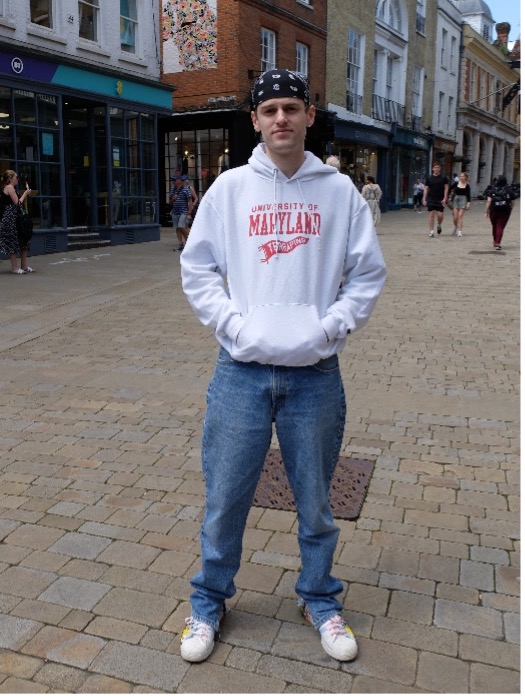 Efua (high waisted indigo jeans)
It's fashionable, comfortable and perfect for all weather
She has recently lost around 20 pounds, whilst still wanting to go further she feels great
The jeans she is wearing used to be her daughters!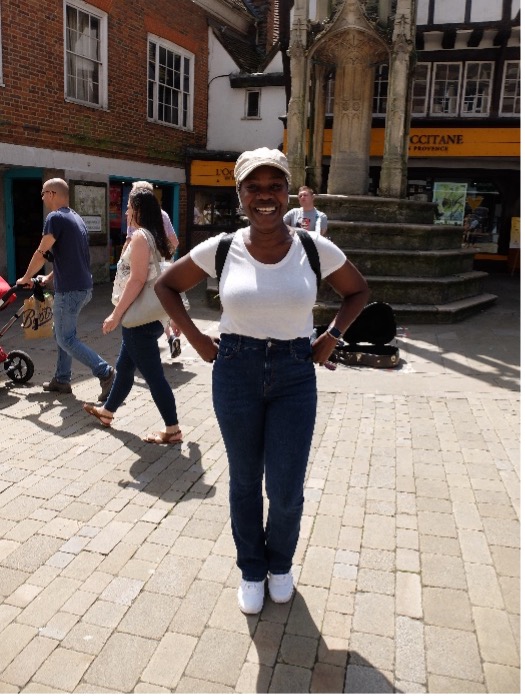 However you choose to wear your denim from the myriad of styles and colours, shapes and designs, don't forget to flaunt it!!