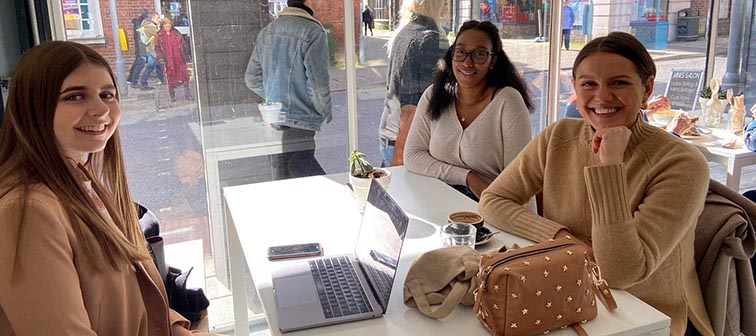 Fashion at Winchester Business School – Intimate Networking Event
Date of Event: 08/04/2022
Friday 8th April 10am-12pm
You are invited to visit us here at the University of Winchester Business School as part of your Winchester Fashion Week experience. The event will offer a chance to connect directly with staff and students on the BA (hons) Fashion Marketing and Fashion Business programmes at the University and to explore collaborations, knowledge exchange and placement opportunities.
You will hear from the key teaching team on the focus for learning, meet students and soon-to-be graduates who would love to hear about your experiences and explore our state of the art new West Downs Centre, designed especially for the business school here in Winchester. Our students would love to share their own experiences as well and there will be an opportunity to discuss ways you can work with us here at the University.
Refreshments will be provided.