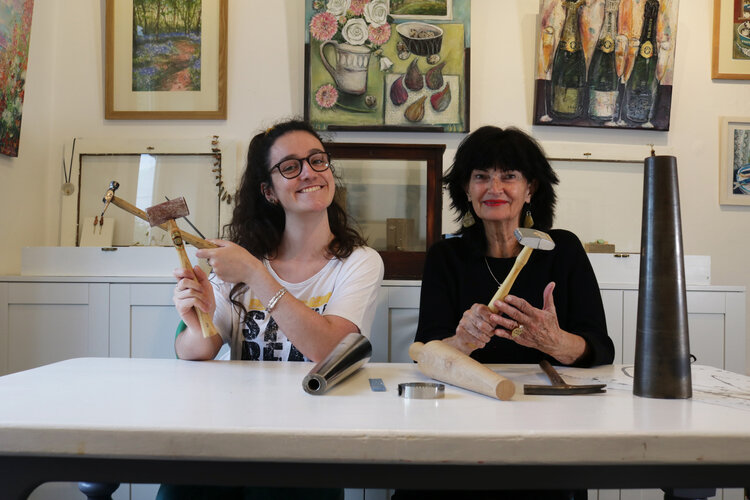 Carol and Emily's Bangle Workshop
Date of Event: 16/07/2021
Shape and texture your very own silver cuff with no prior knowledge or jewellery experience!
This listing is for a space at a sterling silver bangle making workshop on Friday 16th July, at the William Walker in Winchester from 5-7pm.
The workshop will be hosted as a part of Winchester Fashion Week, by myself (Emily) and my friend, Carol Wade, who I work with at The Colour Factory.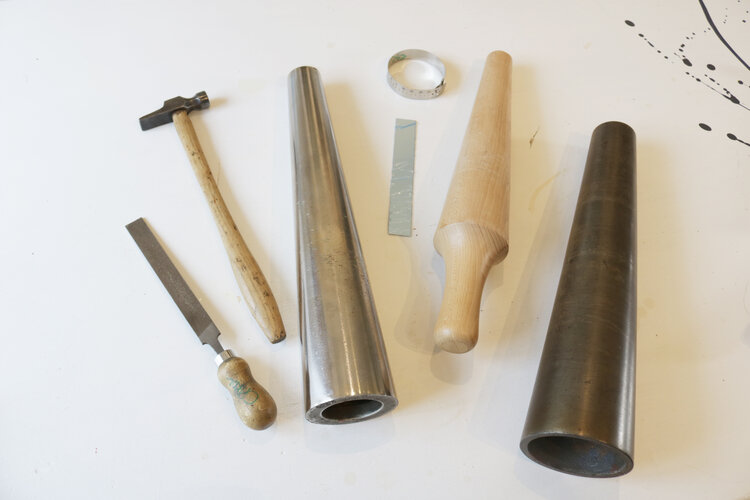 Over the course of the two hours, we shall show you how to file the edges to make them comfortable, before shaping and texturing the piece to your liking!
The William Walker makes a particularly good venue, with beautiful views of the local cathedral, and you don't have to go far for food!
You don't need to bring anything with you; we shall supply the tools and silver. Make sure you wear sturdy shoes, just in case any of the equipment is dropped.
There's only 8 spaces on this workshop, so make sure you get in quickly!
The workshop will cost £50 per person to include the silver. It will be held at William Walker pub on Friday 16th July from 5.00-7.00pm
You can book at the following link: https://www.the-metalsmith.co.uk/the-metalsmith-shop/sterling-silver-bangle-evening-workshop