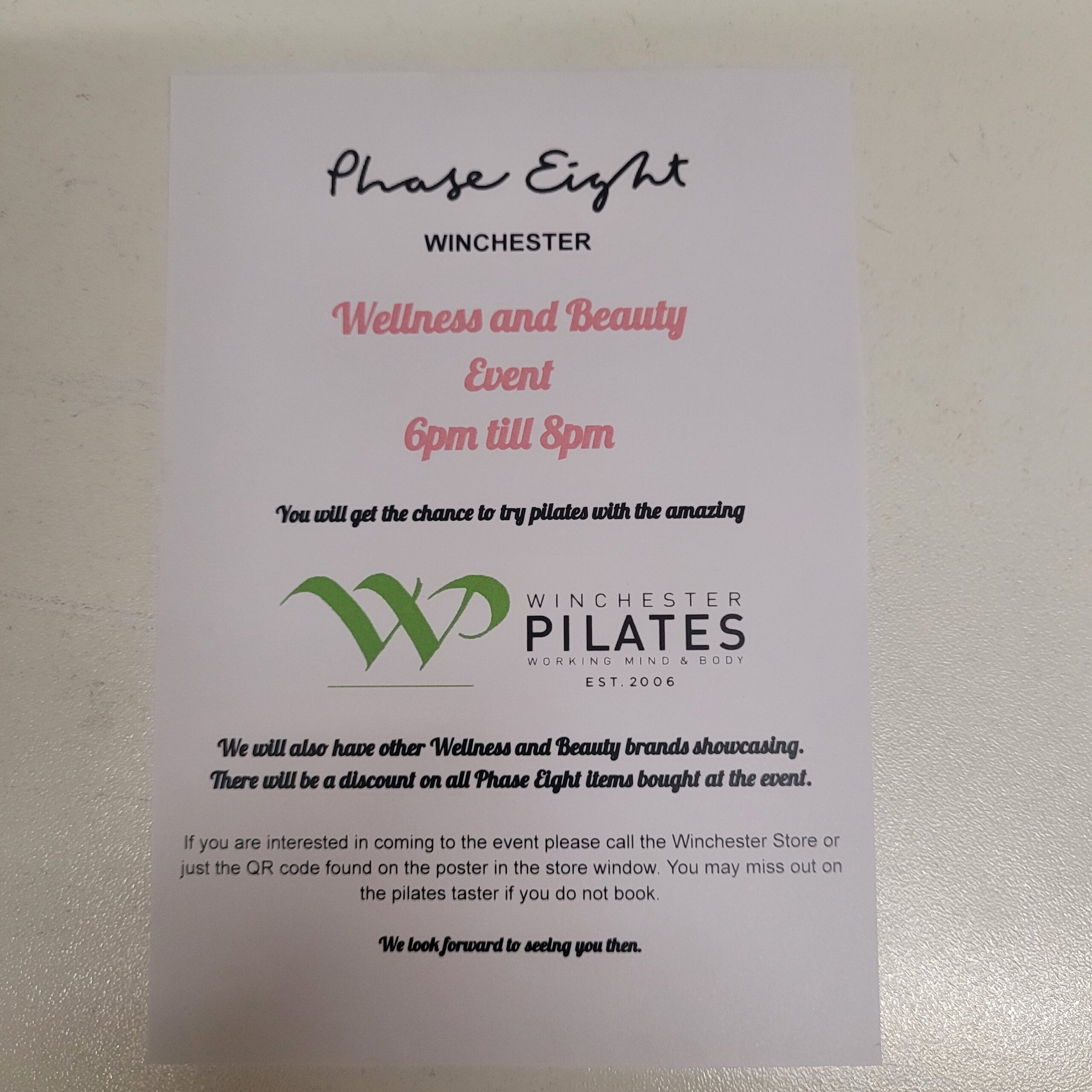 Phase Eight Winchester Wellness and Beauty Event
Date of Event: 23/10/2023
Monday 23 October, 6pm to 8pm
You will get a chance to try pilates with the amazing Winchester Pilates.
We will also have other wellness and beauty brands showcasing. There will be a discount on all Phase Eight items bought at the event.
If you are interested in coming, please call the Winchester store on 01962 866964 or scan the QR code on the poster in our store window. You may miss out on the pilates taster if you do not book in advance.
We look forward to seeing you then.