Hand-Crafted Fashion Accessories: The new must-have!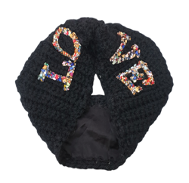 Crochet and knitting techniques are a centuries-old art form that takes patience and practice to master. I personally started knitting and crocheting when I was a little girl around 5-6 years old living in Southern Italy. My mother and grandmother taught me this beautiful technique that I just fell in love with.
It's fascinating to see what you can create with a thread and knitting needles or crochet hook.There are endless ways to create a statement and timeless fashion piece which carries the history behind each design and provides further insight into its origin: Where were they made? Who designed them?
The crochet and knitting process requires close attention to detail and meticulous focus from the designer/creator, as everything is handcrafted. This means that it can take many hours, several days or weeks, for one person (the hand-crafter) to produce a single item.
Hand-crafted pieces are becoming increasingly popular, as people seek out unique and personal items to add to their wardrobe that are timeless and stylish at the sametime.
In my work, I personally pay a lot of attention to the materials used for the finished product. Is it sustainable? I love supporting women in sustainable businesses and where possible materials produced in the UK.
The quality and source of the material used for knitting and crochet is fundamental in the durability and quality of the finished product. Just bear in mind that crocheted and knitted pieces from independent designers and creators are not to be confused with large machine produced clothing and accessories from fast fashion corporate companies.
Typical projects to design and create with crochet and knitting technique for winter season are scarves and snoods.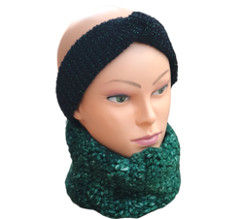 For the spring season a poncho made with granny squares, the beauty of this crochet technique is the beautiful mix of yarns and colors which make an eye catching outwear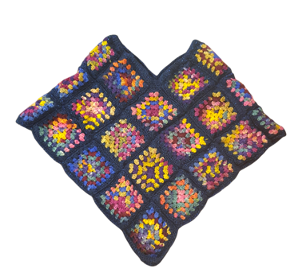 Seasonless fashion accessories can be: headbands, bags, and shawls or home accessories.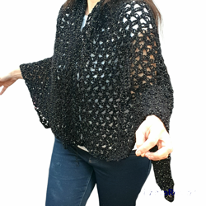 I love the idea of Wabi Sabi as a metaphor for my work.
Wabi Sabi is the traditional Japanese view or thought of finding beauty in every aspect of imperfection in nature. Things that come off of an assembly line, for example, are perfect, but things made by hand, like the glaze on a Japanese ceramic bowl, are imperfect. It is their imperfections that give them their beauty.
My designs center around this idea of a journey from only using sustainable materials which come alive in my hands and with my imagination are transferred into something new which gives joy, warmth and love.
Thank you for reading.
Love,
Giada
Giada is the founder of GiadaOlogy, a clothing and accessories brand based in Winchester that specialises in original handmade pieces. The owner, Giada, says that her mission is to inspire confidence by providing one-of-a kind statement pieces for people who want something different from what they see every day on the high street. All materials are sourced with the highest standard, environmental friendly and made with the utmost care to ensure that each customer has an heirloom-quality piece for years to come
GiadaOlogy is about uniqueness, quality, slow fashion and fantasy.
http://www.giadaology.com/