Why the handbag is a woman's most trusted friend
We all know that yes, diamonds are a girl's best friend, but the handbag, well… the handbag is a woman's most trusted friend. Keeper of lipsticks, concealers and mascara to make us look on point, keeper of deodorant or perfume to make us smell yummy, keeper of mobile phones and of house keys, of money and cards, of work diaries or personal ones, the list goes on! The handbag is undeniably a sacred place for every woman. And as much as we love to root around in our handbags, we can't stand it when someone as much as comes close to touching it without our explicit permission. Because handbags are special, handbags are personal, handbags are a woman's best friend – like the best friend who is the keeper of all of our secrets and tricks and indiscretions and would never, ever betray us.
I mean, just look no further than Mary Poppins! Where would she be without her magic carpet handbag? Would there even be a Mary Poppins, for she and her handbag are so intertwined in capturing the collective imagination and creating magic while enabling the children in her care to explore experiences beyond their understanding.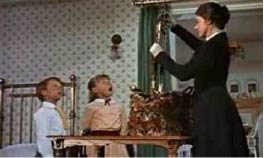 And while Jackie Kennedy's pink outfit, the one she wore at the time of her husband's assassination has occupied miles of media space over the years, given how this blood stained Chanel suit, still stands after all this years, for her loyalty to her husband and fortitude in the face of tragedy, was it not her handbag that she clung to, to give her comfort and fortitude that most terrible of days… and everyday thereafter. For in the years to come, Jackie's handbag became synonymous with Jackie herself! So much did Jackie love a Gucci bag that in the end Gucci created the perfect Hobo bag just for her: "Jackie O, the perfect everyday companion". I mean, 60 years later and the Jackie O is just as trendy today as it was back then, a timeless, much coveted bag, that will never go out of style. The It bag might have carried her name, but the question is … what intimate secrets did Jackie carry in her handbag I wonder? A camera maybe? Her famous sunglasses? Her secretive pipe and tobacco? Invite to the infamous Club 55? Oh, how I would love to know, though I guess we never will…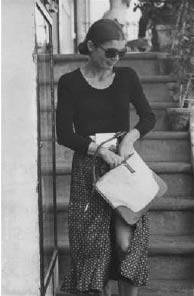 And following on the footsteps of the Jackie we've had the Kelly, the Birkin, the Lady Dior and the list goes on. Whilst we desire and wish to make these bags our very own perfect companions, for the woman carrying it – whether it's a Birkin or not – her handbag represents so much more than the outwardly aesthetic: it represents her identity, her personality, her whole being defined by it and within it, regardless if it's worn for utility or style. The look, shape and size of a bag can determine if you're an introvert or an extrovert, creative or practical, conservative or flamboyant, quiet or highly opinionated, into comfort or wishing to make a fashion statement, chasing an adventure-filled lifestyle or preferring stability, benefiting from a vast expendable income or not, on your way to the office or ready to hit the town and tear up the dance floor.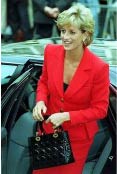 As for myself, I always carry a handbag from my own brand and over the years, I have fallen in and out of love with a particular one, only to return to it some time later and fall in love with it all over again. And whilst 20 years ago my handbag would have carried the secrets of my youthful beauty (and perhaps a love letter or two as well as an indiscreet packet of cigarettes), nowadays it's cramped with LOL dolls, Pokémon cards, colouring pencils and enough snacks to keep a small army alive – all messy reminders of the existence of my two daughters in my life.
Still, at least I console myself with the thought that outwardly the handbag still looks good!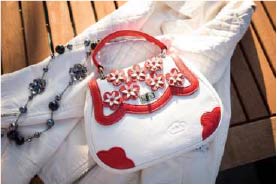 By Diana Rennie
Diana Rennie is the founder and creative director of DBR, a luxury, fine leather handbag brand. The handbags are created with a fashion sustainability ethos and are handcrafted with great attention to detail for the modern, independent woman who loves bold, stylish and flirty designs.