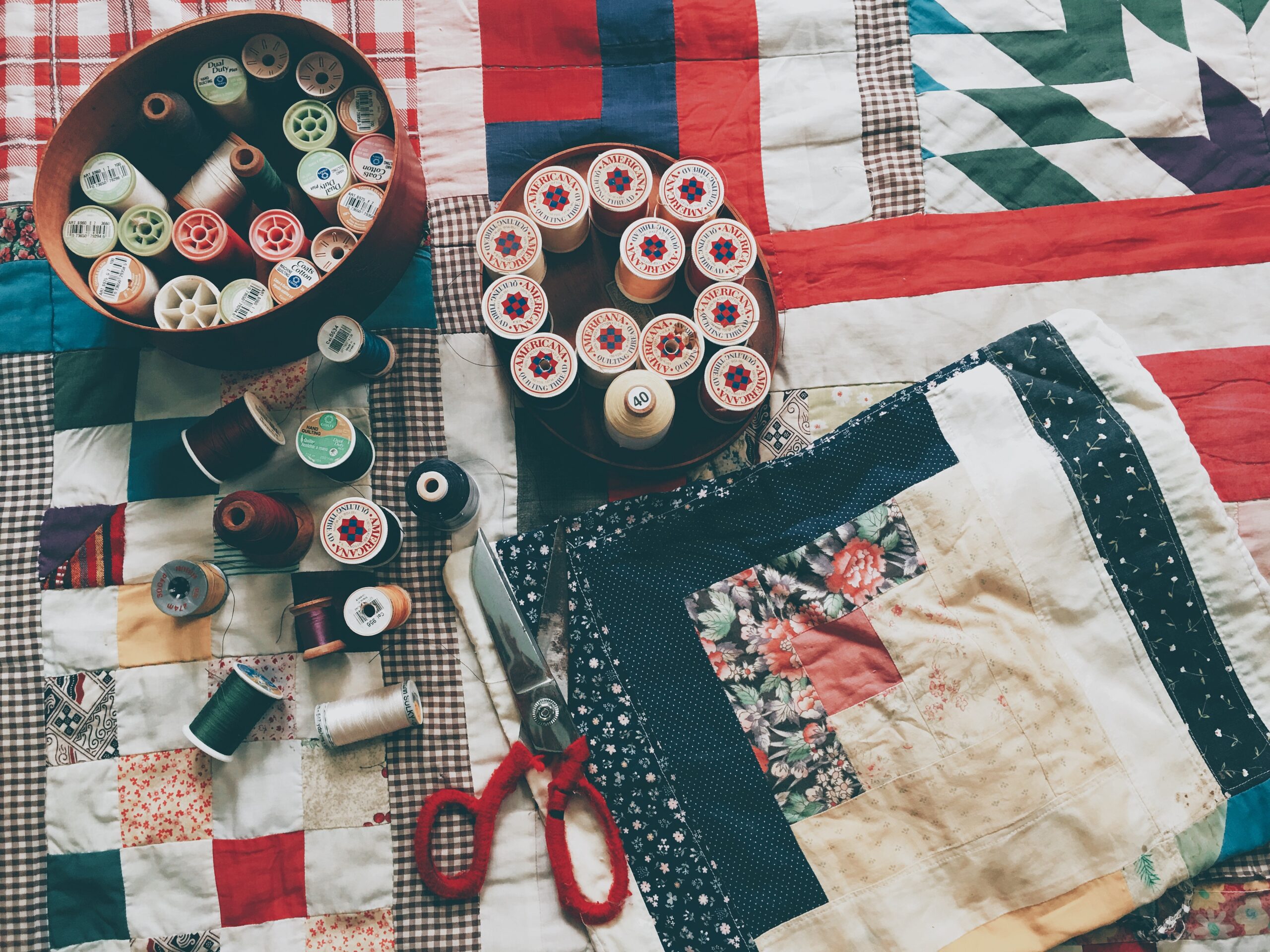 The Fabric of Winchester
Date of Event: 17/09/2023 - 22/10/2023
https://stjohnswinchester.co.uk/the-fabric-of-winchester/about-the-fabric-of-winchester/
The Fabric of Winchester campaign, led by St John's Winchester, will capture the stories ofWinchester through the creation of several Memory Quilts. Individuals, families, community groups,churches, schools, and local businesses are invited to 'donate' a memory, either by gifting a piece offabric or clothing which holds special meaning, stitching a square depicting a poignant time, orpurchasing a bespoke block featuring a business logo or company name. 
With contributions from across the community, we'll stitch together the memories that makeWinchester extraordinary, displaying the finished Memory Quilts for the public to enjoy. The quilts willthen be donated to Winchester Hospice, a gift from the community and St John's in support of theimpactful work of the charity providing palliative and end of life care.
There is no cost to participate in the project, with several free Community Sewing Days enabling all inWinchester to come together and share in the joy of creativity and storytelling. However, those withcapacity are encouraged to consider a gift towards the St John's Dementia Support service, donatingfor those whose memories and stories we must cherish.
Booking can be made by emailing maddie.cowell@stjohnswinchester.co.uk
Sunday 17 September – 10:00am-4:00pm – Bellacrafts

Address: The Craft House & Tea Rooms, Kings Walk, Winchester SO23 8AF
Accessibility: Courtyard View Room on 1st floor; accessed via winding staircase with no lift.
Capacity: Up to 12pax per session


Monday 25 September – 1:00pm-5:00pm – Theatre Royal Winchester

Address: 21-23 Jewry Street, Winchester, SO23 8SB
Accessibility: On the stage, stairs but accessibility lift an option.
Capacity: Up to 16pax per session


Thursday 5 October – 10:00am-2:00pm – Winchester Bakery

Address: 43 Winchester High Street, WinchesterR SO23 9BL
Accessibility: 1st floor; stairs with no disabled access
Capacity: Up to 40pax per session


Friday 13 October – 1:30pm-6:30pm (end time might be 5:30pm) – Winchester Sports and Leisure Park

Address: Bar End Road, Winchester, SO23 9NR
Accessibility: Studio is upstairs however a lift is accessible for those unable to use stairs.
Capacity: Up to 40pax per session


Sunday 22 October – 11:00am-5:00pm – The Arc

Address: The Arc, Winchester, SO23 8SB
Accessibility: Learning Room, Ground floor, full accessibility
Capacity: Up to 16pax per session