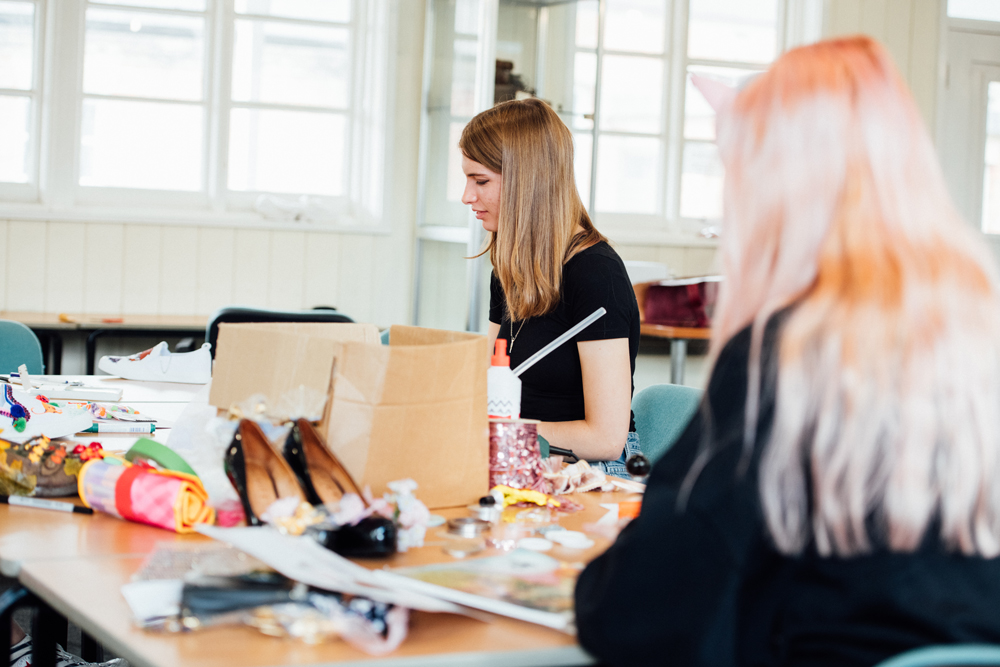 Winchester City Museum Exhibition 'Identity: Costume Design'
Date of Event: 07/10/2023 - 28/10/2023
We are delighted to present a temporary exhibition of costume design co-curated by a group of young people who have been working with professional artist Polly Perry, as part of the ICE Heritage Project. This exhibition captures the young people's artistic journey and explorative engagement with leathercraft and textiles for costume design. The exhibition showcases a range of skills such as the stamping, bevelling and dying of leather alongside hand-sewn and machine stitched techniques and the application of structural design, fastenings and fittings, newly acquired by this talented group of young people.
Hampshire Wardrobe, with thanks to Alex Walker, provided a fantastic opportunity for these young people to learn about costume characterisation across film and theatre and encouraged the young people to draw on a wide range of themes. From warrior costume imagery to historical floral motifs, existentialism and popular culture, each piece demonstrates a unique and nuanced response personal to its maker. Whilst these are functional costumes, they are equally pieces of visual art which resonate with the maker's own exploration of self and identity.
The ICE Heritage project aims to use the arts as a positive way for young people, aged between 11 and 18 years, to acquire skills and express themselves with a resulting positive impact on both their psychological health and emotional wellbeing. The ICE Heritage project is a collaboration between Hampshire Cultural Trust and Hampshire Child and Adolescent Mental Health Services, funded by the National Lottery Heritage Fund and Sussex Partnership NHS Foundation Trust.
This exhibition is on display from Saturday 7 October to Saturday 28 October at Winchester City Museum. Entrance fees apply: £6.50 per adult, £4.50 for a child aged 5 – 15 years old and can be booked here.
You can read more about the ICE Heritage project here